Covid-19 News: Pfizer Booster Shot Approved
Costco Limits Toilet Paper Purchases
The Pandemic has greatly impacted everyone in our world and community. It's important to stay updated! 
We may feel as if Covid has been staying the same, but there are highs, lows, deaths, and variants every day. The Delta variant, which is more contagious and stronger than all the other variants, is spreading more of an illness to people, especially to the unvaccinated. 
More than 700,000 Americans have died from Covid-19, and globally, more than 4.8 million are dead, according to Johns Hopkins University & Medicine Coronavirus Research Center.
The CDC has confirmed that a third booster shot was approved for people ages 18 and older at high risk of getting Covid and for anyone age 65 and older.
"Last week the U.S. Food and Drug Administration (FDA) issued an emergency use authorization (EUA) for a single booster shot* of the Pfizer-BioNTech COVID-19 vaccine," according to the government website. 
People should receive their third dose at least six months after the Pfizer doses. 
For the first time since June, Covid cases are starting to decrease in the U.S. The CDC forecast predicted that hospitalizations will also decrease. 
The CDC recommends everyone continue to practice the following precautions:
Get vaccinated 

Wear a mask

Stay 6 feet apart 

Wash your hands 

Clean and disinfect 

Monitor your health
With the deadly spread of the Covid variants and supply chain concerns, Costco has decided to limit purchases again, especially on toilet paper. 
Costco is preparing for a resurgence in panic buying, according to CNN. Factories have shortages of people, storage, and trucks needed to supply stores with products.
Costco last year was having trouble keeping their shelves stocked and up-to-date because customers–worried they wouldn't be able to purchase certain items in the future–were buying so much out of a sense of panic. By limiting sales, Costco could either help prevent some shortages or, according to one psychologist in the article, encourage a run on the items.
View Comments (1)
About the Writer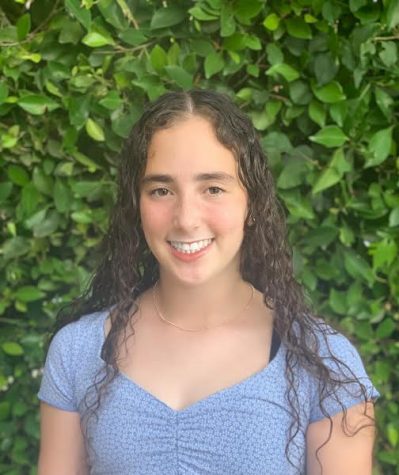 Enessa Epstein, Entertainment Editor
My name is Enessa Epstein. I am a junior, and I am so excited for Journalism this year. I love writing, especially short stories and creative pieces. I...