What It Takes to Win the Presidential Service Award
The opinions expressed in this article are the author's own and do not necessarily represent the views of The Prowler.
Having received the Presidential Service Award three times already, I know the determination that it takes. As a student, I have witnessed first hand that when it comes to volunteering, there are two types of people. The first type of student is the person who truly wants to take a requirement to the next level, and go over and above in their service. In most cases, that person also will get the Presidential Service Award.
Not everybody has to be the person that goes above and beyond, so that other person most likely just sees community service as a requirement and doesn't always let it soak into their hearts. 
I asked some of my fellow award recipients about their journey, the type of service they took part in, and why they wanted the award. Something that is very unique about the recipients I spoke to is that each of them has strong passions, and devotes much of their time to one specific service project.
It is amazing that a good handful of dTHS students have started their own organizations, but anybody can earn this award if you put your mind to it. There are so many ways to get involved, and if you don't know where to start that is also okay. My best advice for all students who want to find a service project they are passionate about is to meet with Ms. Levine-Blonder. 
Leave a Comment
About the Writer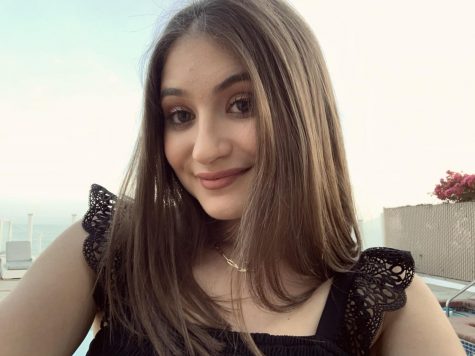 Alexa Goldwasser, Service Learning Editor
Hi! I'm Alexa Goldwasser, and I am a senior. I am super excited to be writing for The Prowler this year. Since this is my last year at de Toledo, I look...