Waze – From Israeli Startup To Billion Dollar Company
Waze is one of the most common navigation apps today, but not many people know how it began. Waze originated in Tel Aviv in 2006, and was created by Noam Bardin. Waze wasn't the application's original name; it was called "Free Maps" when it was previewed on forums. Free Maps began with a small group of volunteers who drew maps with their cars. "You just installed the app, went driving on a blank map, and it drew roads on your phone," volunteer Ron Vaisman recalled. As there were no broadband cellular networks available yet, the volunteer's edits were made offline. They would have to upload the files to the Map Editor and connect all the roads that they drew on the map. The original map editor tool was called Cartouche (a word with roots in Egyptian hieroglyphics). The app made its brand debut in Jan. 2009, launched in the U.S. May 2009, and worldwide in Nov. that same year. 
When Waze started as Free Maps, it was mostly supported by volunteers. As of April, Waze has grown to 50,000+ volunteers worldwide. Today, the waze volunteer community helps during times of emergency in many places around the world. When the CoronaVirus pandemic began, volunteers helped make sure that information about testing facilities were up to date. These volunteers also work with local authorities to make sure the information on shelters, closures, and evacuation zones are accurately displayed on the map during crises such as hurricanes.
There are many navigation apps on the market, and according to statista.com, Waze is the second most downloaded navigation app in the United States, with the first most downloaded being Google Maps.
Another popular navigation app among iPhone users is Apple Maps. The reason this is only popular among iPhone users is because, like all Apple brand applications, Apple Maps is walled within the iOS operating system. People with Android operating systems are unable to download Apple brand apps such as Apple Maps, Keynote, Notes, Voice Memos, etc.
In 2013, Google bought  Waze, the only relevant Android competitor to Google Maps, for $1.1 billion dollars. After the company was acquired by Google, Bardin left the company. 
Bardin explained in a post written on the website Paygo: "As much as I tried to keep the team focused, being part of a Corporation means that the signal to noise ratio changes dramatically.  The amount of time and effort spent on Legal, Policy, Privacy – on features that have not shipped to users yet, meant a significant waste of resources and focus."
Since Waze was a Google company after it was purchased, Bardin and his team were treated as Google employees. Google would give them all the independence for which they could ask. Bardin stated "Working as an independent start-up is fundamentally different from a corporation and it is much more nuanced and deep than I had understood. I am proud of what we achieved within Google – when we started talking to Google, we had 10M MAU's vs 140M MAU's when I left.  We went from 2.5B monthly driven Km's to over 36B. We launched a completely new product, Carpool, and went through all the pain of MVP, iterations, launch until achieving product market fit." 
Waze has come a long way in the tech industry. From an Israeli startup called "Free Maps" to a billion dollar company, the story of Waze has inspired the beginning of other startups in Israel and has revolutionized the way we navigate the world.
Leave a Comment
About the Writer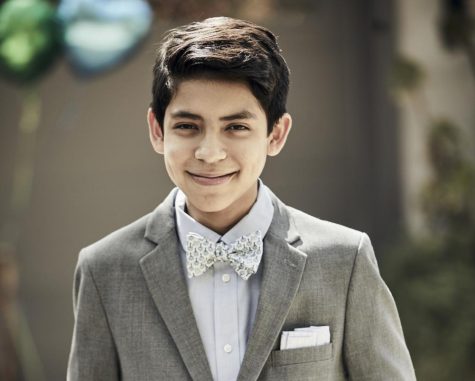 Cole Plager, Technology Editor
My name is Cole Plager. I am 14 years old, and a freshman at de Toledo High School. My interests are computer science and technology. I love spending time...