Spanish Department Commemorates Dia de los Muertos
Club ACOH and Senora Quintanilla's Spanish classes created a beautiful altar in celebration of Dia de los muertos,  honoring the more than 5 million people who have died from Covid 19. 
"I encourage all of you to take a few minutes of your time to go and learn about the meaning of the celebration, learn about the flower 'marigold,' and learn about 'la catrina'," Quintanilla wrote in an email to students and faculty.
The altar, with educational posters, photographs, and candles, was on display in the first floor lobby Nov. 2 and 3.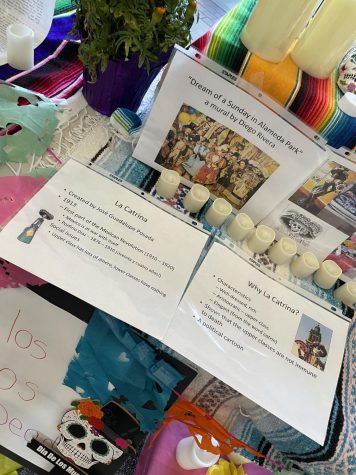 Nov. 2 is the celebration of Dia de los muertos in the majority of the Hispanic countries.
A few years back, I watched the movie "The Book of Life," and in this movie I learned about this very special day, but it was a bit different because it is an animated movie. Even though this is a kids' movie, I did learn a ton from it. While the characters were giving their family members who had passed away delicious meals and flowers, the ghosts of the family members came and visited them for a short amount of time. This will only happen once a year, and they really cherish this. I think the day of remembrance is a very important day because it can make people feel connected again. 
Dia de los Muertos is a day that originated in Mexico around 3,000 years ago. On this day, we create our favorite foods and delicious meals as well as sweet treats and take it to family and friends who have passed away. We leave it by their graves to show them that we remember them and we celebrate them. It's not meant to be a sad day; it's meant to be a happy day. 
¡Feliz día de los muertos!
Leave a Comment
About the Contributor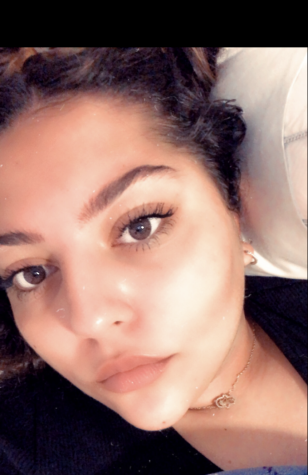 Leah Zagori, Current Events Editor
My name is Leah Zagori. I enjoy writing personal stories and experiences. If I'm not writing, I like shopping, hanging out with friends, and working out....