Founding Rabbi Leaves a Legacy of Kindness
Through his introductory Kedoshim Tanakh courses in ninth grade to culminating the senior's high school journey with Jewish Wisdom, Rabbi Vorspan has played an integral role in teaching dTHS students key Jewish values. 
His goal in all of his classes is for "students to fall in love with Judaism in whatever way that they eventually embraced it," he said in an interview with The Prowler. "I needed to be my teaching."
"I had to show it through the joy that I have in being a Jew, my responsibilities that I feel that entails, and I needed to impart in my students that sense of mission of what a Jew needed to do and to be," he said. 
Rabbi Vorspan was made the rabbi-in-residence at our school's founding in 2002, and assumed the role of Director of Jewish Studies. Over the past 19 years, Rabbi Vorspan's roles on campus have changed a bit, which have allowed him to share his responsibilities with other Jewish Studies faculty and to play a more active role in the classroom connecting with students. 
An ordained rabbi for the past 48 years, Rabbi Vorspan's first job was serving as the second rabbi and youth director for a conservative temple in Anaheim, CA, for two years. "Regardless if services were done on Friday night before 8 [pm], they would stop, and the congregation would go out to the parking lot to watch the Disneyland fireworks," he said.
Following this job, he moved to his current congregation in Reseda, CA, Congregation Shir Ami, where he has served as their rabbi for the past 46 years. And while Rabbi Vorspan will continue to be their rabbi, he has made a tough decision that will impact our school community.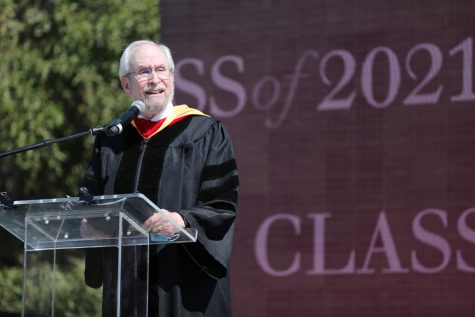 Rabbi Vorspan has decided to retire at the end of this year so that he is able to graduate with his two grandchildren, Yael S. ('22) and Gavi S. ('22). He wants to spend time and travel with his wife Bonnie, he said. Even though he won't play a day-to-day role on campus, he hopes to take on an adjunct role to be involved in  the community he has spent so much time helping to create.
Rabbi Vorpsan's legacy of acting with kindness through Kodesh Moments–seeing how the little things in life matter–will continue to be an honored tradition in the dTHS community. 
Although students, faculty, and school administrators have changed over the course of the past 19 years, this core value of kindness has not, and this value remains a key aspect of Rabbi Vorspan's teachings through his Kodesh Moments. Being acknowledged by Rabbi Vorpsan in ninth grade for just holding open the door on my way out of class has stuck with me the past three years and will continue to be a lasting, kind memory of him. 
Rabbi Vorspan's teaching has made such an impact that past students still email him, thanking him and acknowledging his impact on their lives. 
On behalf of the entire de Toledo community, we thank you, Rabbi Vorspan, for your endless supply of love and support, and your immense contributions to making this community what it is today. We wish you nothing but the best in your retirement and will miss seeing your smile on campus. Thank you for shaping our community and leaving a lasting legacy. 
Leave a Comment
About the Contributor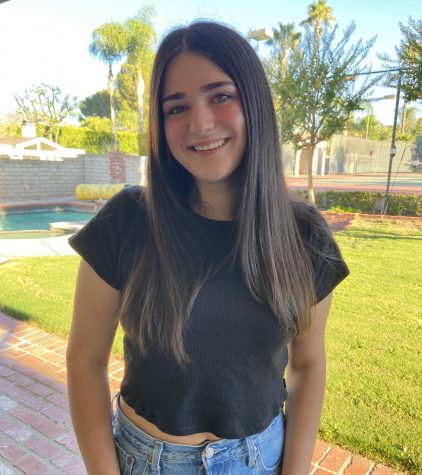 Jordan Norris, Student Life Editor
Hi! My name is Jordan, and I am a senior this year! As a first-time member of The Prowler, I look forward to writing about student life, current events,...