The Adventures of Ms. Supanich
Nancy Supanich has been working at de Toledo High School in West Hills, California, for five years, teaching English to 9th graders and Journalism for grades 9 – 12. Supanich actively follows politics, but noted to us that the media doesn't have the same reputation that it had even 10 years ago.
Supanich volunteered for the U.S. Peace Corps from 1987 – 1989 and was stationed in the Republic of the Marshall Islands, about 7 degrees north of the equator. She worked to promote local food production and was trained in atoll agriculture. Her favorite story from working in the Marshall Islands was when she was leaving the island community, they compared her to Moses because of the rain water catchments they were able to build. Sadly, many of the outer islands are uninhabitable now due to global warming, and the and residents of the island nation are migrating to Hawaii.
We scheduled an interview with Supanich to find out what drove her to accomplish a number of amazing goals in her life, and more about her background.
What was your major in college?
I studied English and journalism at the University of Michigan. I was always a big reader, loved to read, loved to write; I really loved this idea of being a journalist.
What made you want to become a teacher?
I always wanted to be foreign correspondent. I wanted to travel the world writing for newspapers. I joined the Peace Corps and started teaching English in the Peace Corps. I just kind of found that as an engaging and worthwhile pursuit– to be a teacher.
What's your dream job if you weren't a teacher?
I would like to be a poet. Or I would like to go back to journalism and write again for a newspaper or work for a radio station. I would do a story a day–I would have to do stories all the time about things that were going on in the city. I remember one story that I had to do was about the dairy business. The [Mennonite family] would not let me take their picture, so I had to take a photo of the barn and the cows instead of the people.
What were you before you were a teacher?
So, right before I became a teacher I was a martial arts teacher; I owned a studio for about 10 years in Tarzana. It was a good experience to be a business owner and meet people. I've never stopped with martial arts [Supanich practices Aikido and Tai Chi.]
I worked with Special Ed. students for a few years, and then I got my credentials and started teaching at a school. I've worked with 7th grade students in Sylmar, in Reseda [grades] 6 & 12, elementary school level with Special Ed. and early elementary.
What is your favorite book?
I have a lot of favorites. There was one I loved called "Gilead." Marilynne Robinson was the author, I think. Another of my favorites was set in India called "A Fine Balance" [Rohinton Mistry]. These stories have those images that kind of stay with you and haunt you. I mix it up a little bit, a lot of fiction. I like history, a lot of historical fiction, fantasy and science fiction: "The Left Hand of Darkness" by Ursula Le Guin. Horror isn't my favorite genre. I've read some though. Neil Gaimon is a great horror writer that I have followed. Stephen King is a master.
What is your favorite animal?
An octopus; they are so intelligent! The octopus moves all around [at the Aquarium of the Pacific], and I thought if I had an octopus, I could have it in my house.
What do you think the most reliable news source is?
Associated Press is the gold standard, so I always like to start there. I look at some of my favorites like Huffington Post, and I will read Reuters, NPR [National Public Radio]. I have about four or five that I read every day, and I will add in others as I try to find the complete story.
Leave a Comment
About the Contributors
Jared Akka, Sports Writer
Hi, my name is Jared Akka. l came to de Toledo from Paul Revere, a huge public school with over 4,000 kids. As you can imagine, it was a completely different...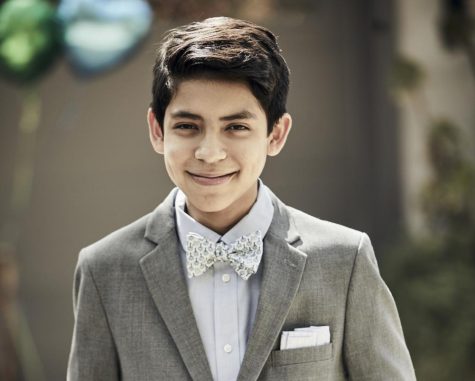 Cole Plager, Technology Editor
My name is Cole Plager. I am 14 years old, and a freshman at de Toledo High School. My interests are computer science and technology. I love spending time...