Tap Dance Center Stage in "Spirited"
The holiday movie "Spirited" came out Nov. 11. Based  on Charles Dickens' The Christmas Carol, "Spirited" is  a heartwarming musical that puts you in the holiday spirit. Ryan Reynolds and Will Ferrell learned how to tap dance to star in the movie.
The songs are upbeat and fun, and the tap dancing is amazing. My favorite song is the very uplifting "Good Afternoon," in which the whole community comes together and puts on an epic dance number. 
All the tap numbers star the Syncopated Ladies, an all female tap group who have been around for almost twenty years.They perform all their iconic pieces that have been on youtube for years and some brand new pieces which were really cool to see.  I learned one of those pieces and performed it for my eighth  grade graduation called "Rise Up."
As a tapper myself, I have been following them for years, and they are definitely one of my biggest  inspirations in tap. I went to the Syncopated Ladies concert Oct. 15  in Malibu. Their show was amazing and very inspiring. It was not just them tapping the whole time; they were telling a story. They told of the hardship they faced being black in the art world: for example, being the only black person in a dance class or people not believing they will make it. Each member had a solo moment and shared their story and did a dramatic tap piece to go along with it. 
Tap dancing is not that common in movies anymore because it is a really specific art form.  I have been tap dancing for ten years, and it's my absolute favorite thing to do. I love challenging myself to learn the hardest moves and pushing my ankles to the limit. This movie makes me want to keep tapping and share my biggest passion. If you are interested in tap, I would recommend watching this movie and keep sharing this art form with others.
Leave a Comment
About the Writer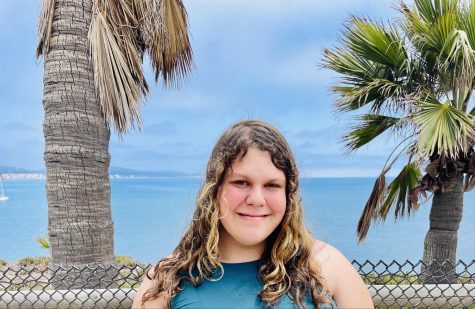 Becca Grae, Candle Editor
Hi, I am Becca Grae, and I am a senior. I love writing about anything I am passionate about, like animals, tap dancing, and the beach. I am excited to...