The Cloud at the End of the Rainbow
A new product created by drug cartels known as "rainbow fentanyl" is one of the most deadly drugs in the U.S.
In August, the U.S. Drug Enforcement Administration (DEA) issued a warning of an "alarming emerging trend of colorful fentanyl" made to look like candy to children and young adults. According to the DEA, rainbow fentanyl has been seized in more than two dozen states. 
Here are a few important things to know about fentanyl. 
Fentanyl is a synthetic cheap opioid that could be 50 times stronger than heroin and around 80-100 times stronger than morphine. Fentanyl is often found in pill form and can be mixed into other drug substances including cocaine, heroin, morphine, and methamphetamine (meth).
Signs and Symptoms of a fentanyl overdose:
Unresponsive

Limp body 

Blue/gray lips and fingernails

Pale and clammy skin  
Do not hesitate when trying to save the life of someone who has overdosed!
Evaluate the person and call 911 immediately

Use Naloxone if available or attempt CPR
Avoid touching any unidentified powder and then touching your mouth or nose
One of the most common misconceptions about fentanyl is that it can be absorbed through the skin, but that is not the case for casual exposure. The only case in which fentanyl can be absorbed through the skin is from doctor-prescribed fentanyl skin patches, and even then it takes hours of exposure.  
While it can be scary to hear and read stories about overdoses and death due to fentanyl, we must stay informed and avoid misconceptions to stay safe from this drug.
de Toledo is inviting all parents and adult members of our community to attend a Fentanyl Awareness and Overdose Reversal Training program on Tuesday, Nov. 29, from 7:00-8:30 pm in Rita's Room on campus. Students will attend a similar program Nov. 30.
"This session will be led by Sheila Scott of the lukelove Foundation, a powerful speaker who has turned the tragedy of losing her own son to a drug overdose into a life mission to prevent the loss of other children," said an email message to students.
Leave a Comment
About the Writer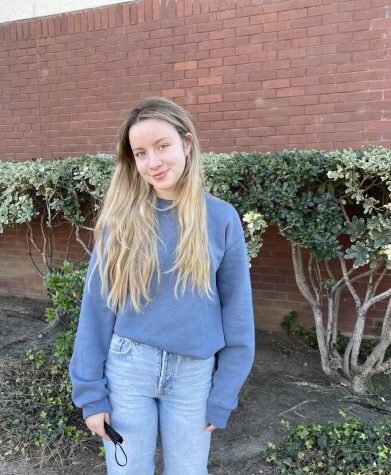 Alana Whiteman, News Editor
Hello, my name is Alana Whiteman. I'm a junior at de Toledo, and this will be my second year writing for The Prowler. When I'm not at school, you'll...