BookTok Inspires a New Wave of Young Readers
I've hated reading my entire life. You could NEVER convince me to even pick up a book.
Trust me, I've tried every single genre you can think of,  and I had just accepted the fact that I was never going to like reading. This changed when I started seeing books on Tik Tok.
After watching short videos of people reviewing books and saying how they got into reading after never liking it, I decided to give it a try, so I read a sample of  "November 9" by Colleen Hoover. I was hesitant at first, but before I knew it, I had read the entire sample. I decided to buy the book, and now I'm obsessed with reading. 
People try to criticize BookTok by calling it not real books, but just because something isn't classic literature doesn't mean it's not a book. According to the Michigan Daily "books written by women, for women, especially in the romance genre, are vulnerable to the labels of frilly, cheesy and not real literature. I feel that it doesn't matter if I'm reading a "cheesy" romance novel, at least I'm reading a book. There's no need for people to judge what others are reading. Everyone should be happy that Gen Z is encouraging a wave of new readers. 
If you look at New York Times best sellers list in the paperback section, the top five books are books seen on BookTok. This proves BookTok's impact on readers despite the criticism. If you go to Barnes and Noble, they even have a #BookTok section. If bookstores have been able to embrace this new wave of readers, why can't other people? Reading is supposed to be something you enjoy doing in your free time, not dread, so why not be excited for this new wave of readers?
If you don't enjoy reading, I promise you all it takes is one good book. Consider looking at BookTok for suggestions, and you might find yourself obsessed with reading a few weeks later. I will always be grateful to BookTok for FINALLY helping me discover my love of reading.
Leave a Comment
About the Contributor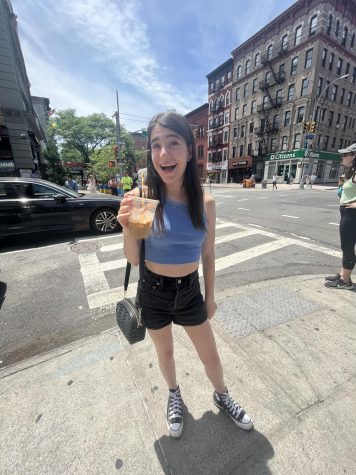 Lindsey Shrager, Opinion Editor
Hi, I'm Lindsey Shrager. I'm a sophomore at de Toledo, and this is my first year on The Prowler. I love to listen to music, go to sleepaway camp, and...