Drake's New Album a Mix of Clever Lyrics and 'Savage' Beat Switches
Shriqui: 'This is the album of the year.'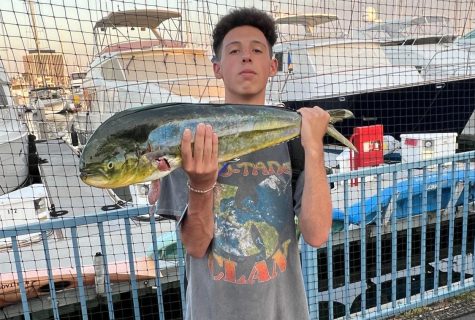 More stories from Eden Shriqui
Banger. 
Within minutes of the Nov. 4, 2022, release of "Her Loss," Twitter, Instagram and every social media platform was blowing up in response to Drake's second album within the last six months. 
The collaboration between four-time Grammy Award winner Drake, 21 Savage and Travis Scott is incredible. It's a relatively short album, one hour instead of the typical one-and-a-half to two hours. Drake and 21 go together very well. They have been doing projects together since as far back as 2016, when they were definitely both much younger and less polished. 
My favorite song is "Rich Flex," the first song on the 16-track album. My first impression of the song–genuinely, I was not the biggest fan of it–changed the more I listened to it. It is a mix of Drake' lyrics and 21 Savage's beat switches. As Drake gets older and more mature, his music lyrics and beats have switched up dramatically.
 Next on the album is "Major Distribution," which starts off very soft and slow until the beat drops and 21 Savage starts rapping on it with a more up-tempo rhythm. One major element of the album has to be the beat switches, an ongoing pattern over Drake's last two albums. They all sound quite similar, but still entice you to listen more. 
Another very good song on the album is "Middle of the Ocean,"  the second longest song on the album at nearly six minutes. It gives off an Indie-type sound, with the drums staying consistent throughout until the mood takes a sudden shift to a faster, up-tempo feeling. It also has surprising features of guitar licks in the pauses. 
"On BS," Drake disses late rapper XXXTentacion when he says "Damn, maybe I should do a twenty, maybe I should break that twenty, do a ten /Maybe I should break that ten, do a five, then if it gets live, do a five again /If he held his tongue on that live, he'd be alive again, damn." The number ten in Roman numerals being X, and three of them the late rapper's name, XXX famously dissed Drake and his mother on an Instagram live after his release from prison in 2017. 
It's a lyrical album with a lot of clever twists on Drake's words, one of my favourite examples being "You would think we live in Baltimore, the way they ravin' 'bout the latest product." Baltimore' NFL team is called the Ravens and Drake is using them as a reference for the word "raving" which means to talk nonstop  in a positive way.  Another twist on words is when Drake says, "Big Benjamins like the Pittsburgh Steelers," a reference to $100 bills and the Pittsburgh Steelers' franchise player's nickname Big Ben. 
Drake's last three album titles all line up to make a sentence: "Certified Lover Boy," "Honestly Nevermind" and now "Her Loss," marking a timeline over the last 13 months.
Leave a Comment
About the Writer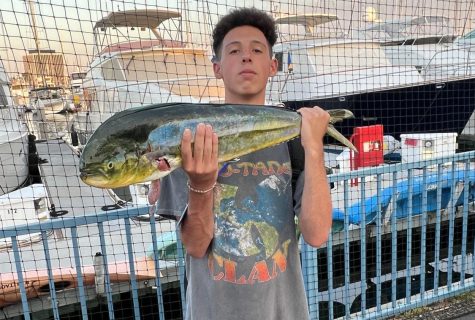 Eden Shriqui, Arts & Entertainment Editor
Hi my name is Eden Shriqui. I'm a sophomore at de Toledo, and I will be writing about music and sports.