An Homage to LA's Koreatown
Sandwiched right between East Hollywood and Pico Union, the bustling, vibrant city of Koreatown often goes unnoticed. 
A few weeks ago my friend Alexis. G ('24) and I took a much-needed visit to one of my favorite places in Los Angeles, Koreatown. 
The first place we went to was the Koreatown Plaza, which perfectly encapsulates the culture and essence of this vibrant neighborhood. The Koreatown Plaza is filled with small businesses owned by 1st generation Koreans. The aroma of dasik (Korean tea cookie) fills the plaza, and so do banners for the plaza's 30th anniversary. The Koreatown Plaza is the best place to find an array of colorful stationery and delicious authentic Korean snacks.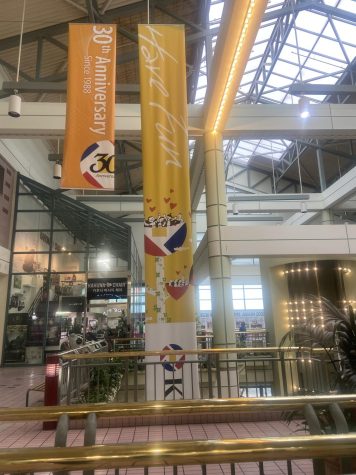 On our second stop, I had some of the best ramen I have ever tasted at Slurpin Ramen on 8th St. and Serrano. Alexis and I sat at the high-top window bar, which was fun, as we enjoyed people-watching everyone on the streets of Koreatown. We both enjoyed ramen bowls double the size of our faces, which was amazing since it was a cold rainy day outside. The noodles were the most impeccable texture and the broth was so rich and flavorful. What more can you ask for!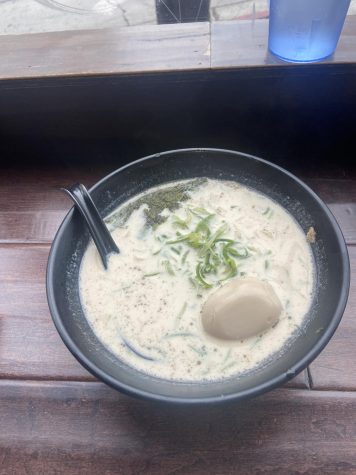 The good, bad, and the best of Koreatown:
The good: I can always find something tasty to eat when I come here. I feel so inspired to learn about Korean cuisine when I come here. When I go to Koreatown, I feel transported to a different world, and I love the food and culture that comes from Korea.
The bad: It feels extremely dirty on most of the streets in Koreatown. There's trash on sidewalks and negative graffiti messages practically everywhere. Sometimes stores and restaurants don't have signs in English, which makes me curious about what type of businesses they are. 
The best:  The best part of Koreatown, in my opinion, is the sense of community and culture. You can really feel the pride and passion of the residents and business owners, and it adds an extra layer of authenticity to the neighborhood. Diversity is superior in this neighborhood, but it's the Korean population that makes the area so unique. 
All in all, I highly recommend a visit to Los Angeles' Koreatown, whether you're a local or just passing through. It's a must-see neighborhood for anyone looking to learn about Korean culture, or even just to have a good time.
Leave a Comment
About the Contributor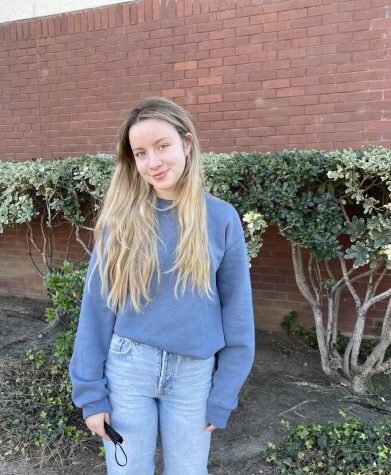 Alana Whiteman, News Editor
Hello, my name is Alana Whiteman. I'm a junior at de Toledo, and this will be my second year writing for The Prowler. When I'm not at school, you'll...