Holy City Creates Holy Memories
JERUSALEM–My friends and I felt a spiritual pull towards the stone wall.
We were at the Western Wall, and it was a very emotional and interesting experience for all of the tenth grade.
It was a cold night, and you could cut the air with a knife. We were running high with emotion and tension being near such a holy site and especially in such an important and holy city.
We joined together in a circle and it was such an emotional and connecting experience with all my peers. We held hands and entered into this important moment with everyone on the 19-day SIEP trip.
We were given handwritten letters from our parents, and this already sparked feelings of sadness and gratitude. Looking around at my friends, I saw some crying, and we had a chance to call our parents.
The next second, the girls and boys were being split into different sections because of traditional Judaism practices.
When we are at the Wall, it is traditional to put a piece of paper in the cracks of the wall in between the stones, and it symbolizes all of your wishes, so I, personally, wrote down that I hope for health, for happiness, and for good falafel. 
Leave a Comment
About the Writer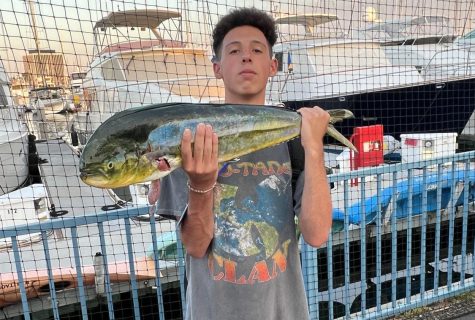 Eden Shriqui, Arts & Entertainment Editor
Hi my name is Eden Shriqui. I'm a sophomore at de Toledo, and I will be writing about music and sports.