Classical Music Salon Celebrates the Life of TCHAIkovsky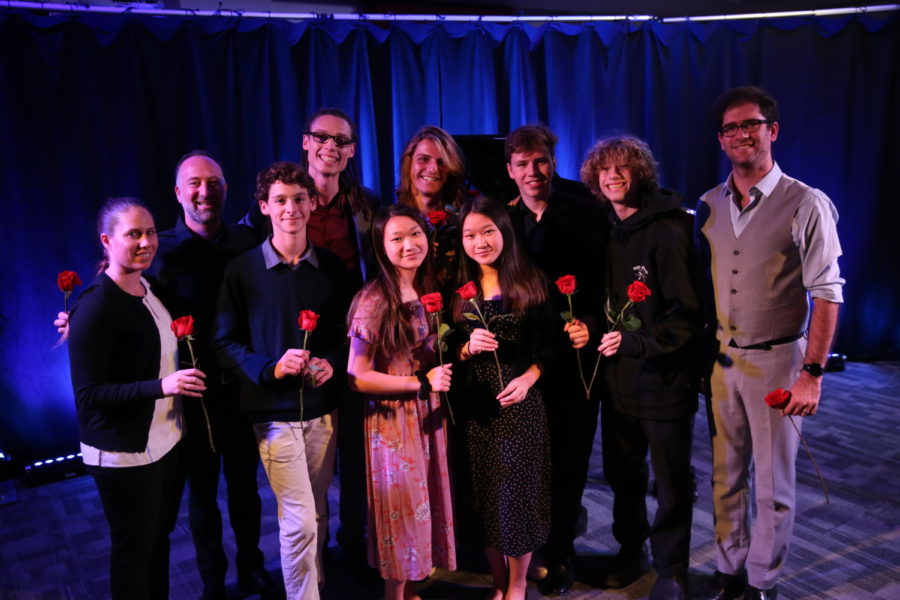 de Toledo students and teachers shared their musical gifts with a packed audience Oct. 24 during a lunchtime of performances of works by composers Tchaikovsky, Schubert, and Bach.
Featured here is the music of Matt S. on tenor saxophone and Ari K. on trombone playing Pyotr Ilyich Tchaikovsky's Garland Waltz from "Sleeping Beauty," Op. 66, Act I, No. 6; Elan N. on trumpet and Zane L. on trombone playing "Air on the G String," from Orchestral Suite No. 3 in D Major, BWV 1086 by Johann Sebastian Bach; and Mirah G. and Sarah G. on piano playing "Fantasia in F minor," D. 940 by Franz Schubert.