Student Explores Passion for Journalism in Summer Program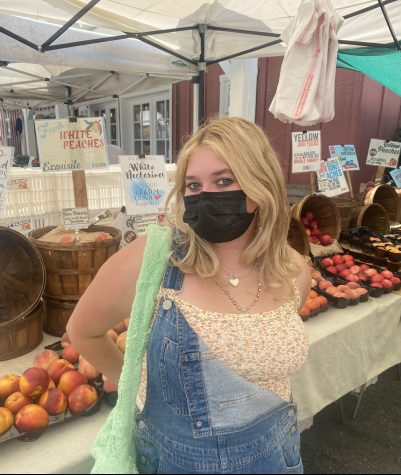 More stories from Alexis Gavin
Two weeks in Boston changed my life.
Over the summer, I joined a summer program at Boston University, where I was allowed to experience college life and what being a journalist is like. 
I have been writing for The Prowler for three years, but I had never gotten any experience outside school. During the program, I went to class every day for four hours. I had the rest of the day to go out and interview strangers. So not only was I able to explore Boston and get a feel of college life, but I got to explore my passion for journalism. 
During this program, I learned about AP Style. Then I listened to three interviews done by my teacher and asked them questions. Lastly, I interviewed strangers about my story. I chose to write about gas prices, so I walked to a nearby gas station and interviewed people about their thoughts on the rising gas prices and the new gas tax laws. 
Most people were friendly when I approached them, and I was never turned down. Some of the people answered my questions broadly, but most gave me great answers I could expand on. On the other hand, my friend from the program got rejected at least five different times, and she just brushed it off and moved on to the next person. She didn't take it personally because some people were busy and didn't have time to answer her question.
When I first got to campus, I was not too fond of it. It was hot, we had to walk everywhere, and I didn't know anyone. But after two days, it became the place I never wanted to leave. I made friends I still talk to every day. It was one of the best experiences of my life.
I have always been scared of going to college. Leaving my friends and family is a huge change I didn't think I was ready for, but I'm a little less scared after experiencing college life for two weeks. 
Leave a Comment
About the Writer
Alexis Gavin, Student Life Editor
My name is Alexis Gavin, and I'm a junior at de Toledo. I enjoy writing about current events and student life. I'm excited to contribute to The Prowler...