Trump's Reaction to Florida and What We Should Do about It
Hang on for a minute...we're trying to find some more stories you might like.
Back in October when the Vegas shooting occurred, killing 59 people and injuring 527 others, Prowler opinion editor Shayna Goldstein wrote an article discussing how Trump reacted to it.
Now, almost six months later, we would hope that Trump would have learned from his past mistakes of reacting poorly to tragedy. We would be wrong.
On February 14, just two weeks ago, a terrible event at Marjory Stoneman Douglas High School in Parkland, Florida, shook America. Nikolas Cruz, a 19 year old and previous student of Marjory Stoneman Douglas High School, took an AR-15 assault rifle and opened fire on the students.
He killed 17 and wounded many others.
To Trump, natural disasters like hurricanes are "good times," and the shooting in Florida is an excuse to go on a golf weekend.
On that day Cruz woke up and decided that he was going to ruin the lives of entire community. He took an Uber to the school, took out his gun and simply began shooting. While he fled initially the scene by blending into the crowd, when the police located him, he entered their custody without fighting.
So what did President Trump do? He flashed a smile and a thumbs up and then went golfing.
In the days after the attack, President Trump travelled to Parkland in the wake of the attack to first meet with the first responders and then to a hospital were many of the injured were recovering.
During these encounters his demeanor was described as happy and proud. He was pictured on the school grounds with the first responders and at the hospital with his thumbs up. In a video taken at the hospital, Trump  praised the speed by which the victims reached the hospital instead of focusing on the 17 people that died.
Several news sources have started comparing Trump's reaction to Obama's when the Sandy Hook shooting occurred in 2012 (just as Shayna did after the Vegas shooting). After Sandy Hook, Obama gave a speech in tears and spent several hours with the victim's families. Instead of this, Trump made a quick stop with the injured followed by a golfing retreat.  
Trump was called out several days later by a survivor of the attack, who said he used a photo taken at the hospital in an email sent to potential campaign donors. She said, "if you really cared, you should have stayed at the hospital longer."
It appears as though, in Trump's mind, disasters automatically equal popularity, but in actual fact it is the response to the disaster that brings a country together, potentially increasing support for the President.
Pete Souza, a photographer from the Obama administration, has made it his personal mission to criticize the Trump administration by posting his photos from Obama's. After Trump's reaction to the shooting, he posted a photo of Obama alone after meeting with the Sandy Hook victims' families, where he appears to be heartbroken. This picture was taken just before Obama went to attend a prayer service vigil. Souza captioned the picture with an extended quote from Obama's heartfelt address.
After a shooting in Roseburg, Oregon, in 2009, when nine people were killed, Obama addressed the tragedy with respect and dignity. He made a speech and called for action.
Trump, who was a candidate at the time, was passive, but said he wouldn't be passive if he were president.
In 2017, in the shooting in Las Vegas, President Trump ordered federal flags to be flown at half-staff and travelled to Vegas.
He offered condolences to the families and congratulated first responders, but made no reference to guns or called for any reforms in policy.
After the shooting, when Trump was asked if he would be pursuing any changes in gun legislation he responded, "we'll be talking about gun laws as time goes on."
In response to the Florida shooting two weeks ago, the Florida House of Representatives put up a bill that would make assault rifles illegal. While many would expect this bill to pass with flying colors, the bill was shot down 36 to 71.
According to activist group Everytown USA, "there have been 17 [separate] incidents of gunfire in schools this year."
It's only March! How is it not clear that something needs to change?
The students who survived the Parkland shooting are outraged and are continuing to call for action. They have organized rallies and school walkouts sponsored by celebrities such as George Clooney. Students in our own community are in the process of organizing a school walkout to show our solidarity.
Let's all stay united and informed on the issue to support our fallen peers.
About the Writer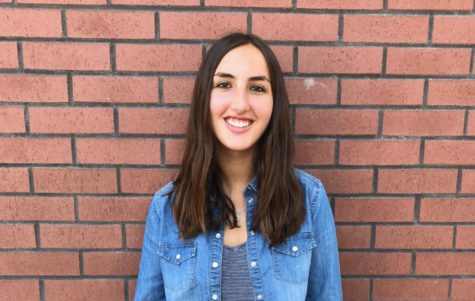 Minnie Leaman, Design Editor
Minnie is a senior. She is from London and has been living in Ameirca for three years. She is the youngest of 3 - she has an older sister and brother....