Furry Friend Barks Out Her Life
Molly Fluffy Grae is a white curly labradoodle who is nine years old. She has accomplished a lot in her life, like learning to play fetch, eating her food in only ten seconds and being able to catch everyone that walks by her house. Molly did go through a midlife crisis when her younger sister Betsy came into her life. She did not like that she had to share the love of her owners. Molly is a pretty lazy labradoodle who just likes to sleep the whole entire day. She is basically forced to go on walks but when you take her out she will sniff every blade of grass
I decided to interview Molly on the green grass next to the blue sparkling pool. Here are some excerpts from the interview:
What do you think of your little sister Betsy? 
At first I absolutely hated her because she was taking away attention. It was worse when she snuggled on my back in myyyy crate. She never respected my space as a puppy. I felt like my owners cared about her rather than me. But after a year I realized that she is actually very helpful. She barks at the window with me, and we make the loudest noise possible. She is also sometimes fun to have races with, chasing a ball, even though she mostly beats me to it. Now I love my little sister.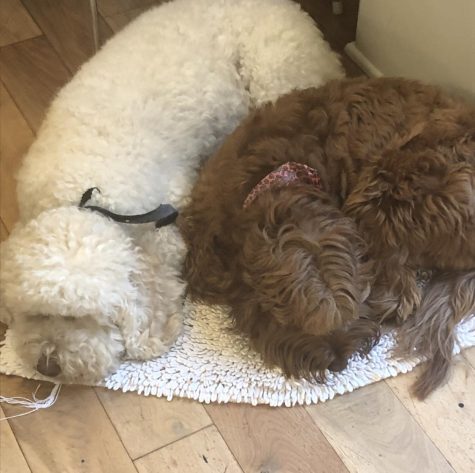 What is your favorite part of the day?
Breakfast and dinner, of course. What is better than eating around 30 perfectly dry kibbles? Sometimes I wish I could have a little  more food. Sometimes, if I am very hungry, I sneak over to Betsy's food and steal some. She never eats right away. I think if you do not eat it the second it is served, it is mine.
What is your favorite place to go?
I love to go to the dog park. My favorite part is sniffing everything I can see. I like to pretend that I am a spy and try to figure which woof woof was there three hours ago. It is so much fun. I don't really like playing with other dogs 'cause that's boring and makes me sleepy so I just go around and…then walk away. Then I find a perfect hole–in shade of course–and fall fast asleep.
What Is your favorite treat?
Cheese. I love cheese. It is my favorite. I even memorized the sound of the cheese drawer opening so I never miss out. Right when it opens I run to the kitchen even if I am fast asleep. My owners never can sneak having cheese without me noticing.
Leave a Comment
About the Contributor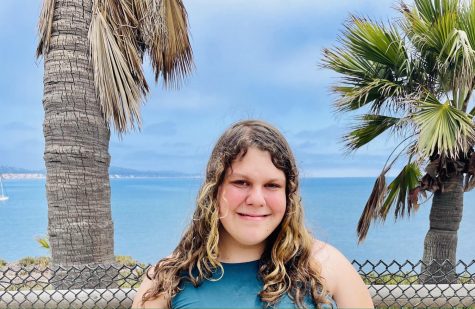 Becca Grae, Candle Editor
Hi, I am Becca Grae, and I am a senior. I love writing about anything I am passionate about, like animals, tap dancing, and the beach. I am excited to...